Thursday 19th August 2021, 1pm
On-Property Undercover Sale Complex, 'Karoo'
2641 Great Western Highway, Meadow Flat NSW
Karoo is located 32km east of Bathurst and 27km west of Lithgow.
If you'd like to receive a catalogue, please contact us.
Updated Information
The bull sale is still able to go ahead as planned on Thursday 19th August.
The NSW Minister for Health has granted an exemption from Lockdown orders to allow auctions for livestock to continue.
If you plan on attending the sale, please ensure you use the online registration form to register as a buyer before sale day. Potential bull buyers and their agents are able to attend the sale.
All attendees are required to wear face masks, to social distance, and to check in at the sale.
Morning tea and lunch will be served in accordance with COVID-19 regulations. It will be complimentary, on behalf of Karoo Angus.
The sale will also be held online through AuctionsPlus. If you plan to bid online, please ensure you are registered with AuctionsPlus and familiar with the system prior to sale day. 
Online Bidding 
The Karoo bull sale will be held on AuctionsPlus. Please ensure you are a registered user with AuctionsPlus and familiar with their system prior to sale day.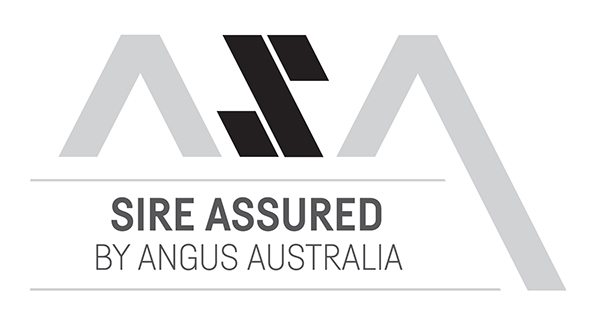 Angus Sire Assured
All bulls in this catalogue are DNA sire verified. This improves the integrity of the pedigree, genetic condition and Angus BREEDPLAN EBV information that is provided.
Watch the sale preview video below, and click on the icon in the top right corner to view all individual lot videos. Or click here to view on YouTube instead.
We are pleased to welcome you to our 23rd annual on-property bull sale. It is really pleasing to see the season continuing to be favourable, as well as the beef industry tasting great success and breaking records. What a fantastic time to be in the agricultural industry at the moment!
Karoo Angus is a family run business consisting of stud and commercial females. We strive to produce cattle that have calving ease with a moderate birth weight, high growth and optimal carcase characteristics. Along with this, we aim for moderate frame and softness, which enable our clients to consistently reach target markets.
We again had great success, along with our clients, at the weaner sales held in March and April at CTLX. We topped the day with a pen of 60 steers, making $1995 per head. This pen of steers also won the best presented pen at the Autumn Classic Weaner and Store Sale.
We will feature this year sale bulls that are quiet, powerful, and stylish along with positive carcase traits. The bulls are a terrific lineup of outstanding sires that will boost your bottom line. We will continue to offer a range of new genetics each year to give our clients a variety of choice.
We will offer sons by leading sires that include: Beast Mode - his sons are so thick and moderate in frame but really weigh! Sydgen Enhance is breeding bulls that are suitable for heifer mating, with great calving ease, low birth and high growth. Exclusive 316 has knitted with our cows well here at Karoo and his sons are impressive. If you want length and powerful carcase, we have a select group of Momentous M518 sons. We also have sons on offer by Reality K12, they are easy doing and very stylish.
It is noted throughout the catalogue in the comments that we refer to bulls that are suitable for heifers. It is pleasing to note that more than half the catalogued bulls have a birth weight that is breed average or below. However, equally as important, we have not lost sight of growth, fertility or carcase attributes.
We have taken the time to get a video of each individual bull. These can be found on our website. The sale will also be streamed live through AuctionsPlus, if you cannot make it on sale day.
We extend a warm welcome to all visitors, to see and experience our productive herd. Our open day is Friday 30th July, from 10am to 3pm. Or if that does not suit, please arrange a time that suits you to inspect the bulls.
All bulls have been sire verified, tested Pestivirus negative, vaccinated, drenched and semen tested.
We look forward to seeing you on sale day for a complimentary morning tea and lunch.
Best wishes to all,