Friday 6th September 2019, 1pm
On-Property Undercover Sale Complex, 'Karoo'
2641 Great Western Highway, Meadow Flat NSW
Karoo is located 32km east of Bathurst and 27km west of Lithgow.
If you'd like to receive a catalogue, please contact us.
INSPECTIONS WELCOME
This year we are not holding an open day, however we welcome your inspection of the bulls at any time, please contact us to arrange your visit.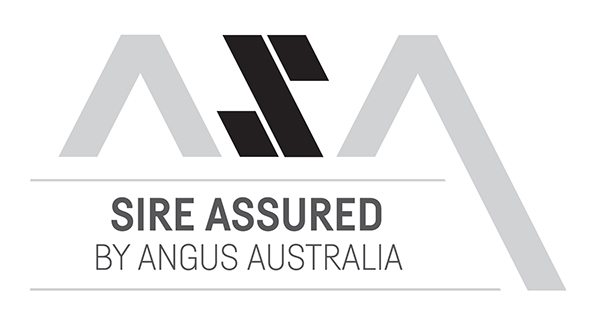 Angus Sire Assured
All bulls in this catalogue are DNA sire verified. This improves the integrity of the pedigree, genetic condition and Angus BREEDPLAN EBV information that is provided.
We have 72 bulls on offer, including 23 yearling bulls. We feel the bulls have the commercial attributes that will see them present in forward condition ready to go out and work. The bulls have been grazing on a wheat crop and present in good order to go out and work your female herd. They are thick, full of meat, have top quality carcase, are structurally sound, whilst adding softness and do ability to their progeny.
We are a family based beef cattle business that is focused on efficiency and profitability. We breed practical cattle, which shows in the evenness of these bulls. This is due to the high selection pressure we put on both our females and the A.I. sires we choose for each individual mating. Our female herd is full of maternally strong females that are structurally correct, easy fleshing, thick, and have the ability to rear a calf each year. A docile temperament is also important as well as market suitability that will allow our clients to finish their stock on grass or in feedlots with great success. Our aim is to breed bulls that perform under demanding conditions. The Karoo philosophy has always been to run the cattle under commercial conditions to ensure the relevance of the genetics to the commercial beef sector.
We endeavour to supply our clients with high quality Angus genetics that are fertile, structurally sound, easy doing and low maintenance without compromising the importance of growth and carcase performance. Karoo blood weaners continue to dominate the CTLX Weaner Sale. With over 8,800 head offered, our pen of heifers topped the sale at $1,150 per head. We also had several clients do extremely well. Congratulations to John and Michelle Condon, Mitera Trading, O'Connell, for topping the steers at $1,145 per head. Also, Andrew and Sarah Martin, "Talawa", Rydal who sold a pen of 60 steers averaging 322kgs for $1,050 per head. This year we have a lineup of nine Lotto sons that will really add growth to your herd. He is breeding cattle that are long, thick and well-muscled.
They are strong topped, thick and ooze muscle and depth. L3 himself is in the top 1% for carcase weight, IMF and two selection indexes – Angus Breeding and Heavy Grain. He is in the top 2% for 200 and 400 day weight and top 3% for 600 day weight and days to calving. He is also positive for rib and rump fat. The sons on offer will impress, if you are looking for a bull that is an all-rounder!
We have seven sons of Coonamble H176 on offer this year. His sons are heavy boned, soft, extremely placid and have great growth for age. Two, in particular, are worthy of a special mention, lots 4 and 5. They are standout bulls for phenotype, weight for age and overall performance.
Coonamble Junior has seven sons in the sale also. We introduced this bull into our herd for the maternal attributes. His dam A61 is highly sought after in any pedigree and is said to be one of the breed's greatest cows! Combine this with Regent, and the package is complete. Standout sons include lot 6, 7 and 12.
Reality again features in this year's line up with six sons for sale. He has worked so well for us by adding thickness and softness and his sons are full of depth and capacity. Lot 1 is a great example of this. We also have six sons of Milwillah Reality K12 who featured in last year's sale.
Another new sire this year is Wattletop Franklin G188 – we have three sons in this sale and more to come in the years ahead. He is a bull that we used on our bigger framed cows and heifers as he is +2.4 for birth weight, while being in the top 1% for all growth EBVs.
Amongst the 72 bulls on offer is a selection of bulls that are suitable for heifer joinings. In fact, 38 bulls – more than half the catalogue – have a birth weight EBV lower than the breed average, while our 600 day growth average is in the top 25% of the breed.
All bulls have been sire verified, tested Pestivirus negative, vaccinated, drenched and semen tested by Ian Moreland, Stud Care Genetics, Victoria
We welcome your visit anytime prior to sale day, or on sale day for a complimentary morning tea and lunch.
Best wishes to all,