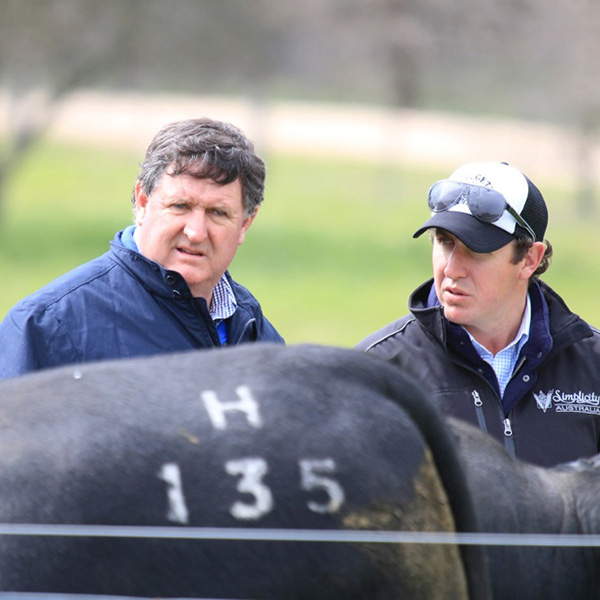 "We are based on black soil plains at Walgett and have been predominately using Karoo bulls for over 15 years. They adapt to our warmer climate and have consistently performed and improved our herd up to a standard that achieves high returns for our weaners each year."
Mark Evans, 'Martindale', Walgett, NSW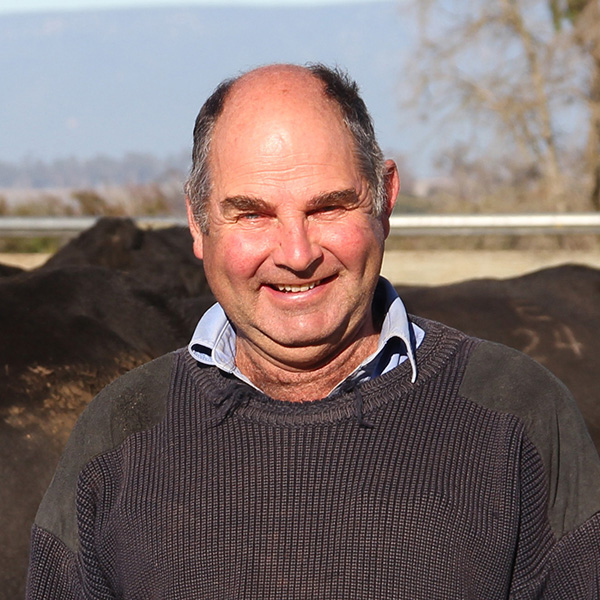 "We have, in recent years, purchased from John and Annie three bulls, plus semen, for our seedstock herd. The Reens have put together some of the most productive female families in the Angus breed. This, together with their absolute integrity, makes it easy to purchase with confidence, bulls for our breeding programme."
Peter Hughes, Cluden Newry Angus, Tasmania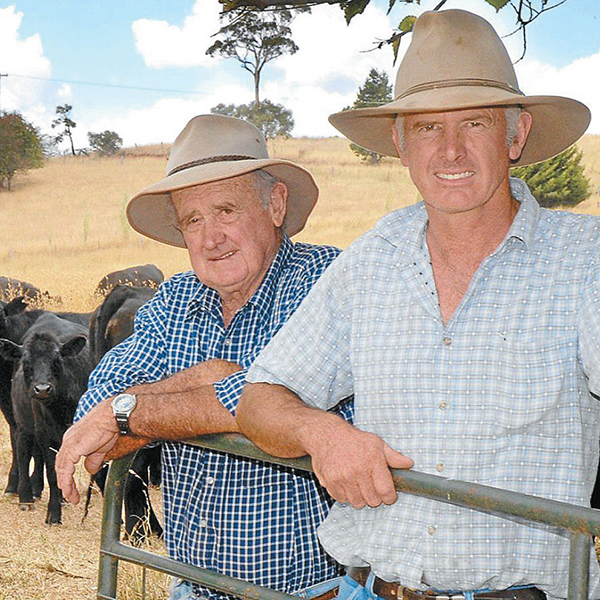 "I like the Karoo bulls because I get top dollar for my weaners at the C.T.L.X. Blue Ribbon Weaner Sale. I find my heifers are trouble free at calving time. Over the years I've found John and Annie are genuine people to do business with."
Chris Stonestreet, 'Fernside', Blayney, NSW
Stonestreet's heifers make $1847.60
21 July 2015
Long time clients Chris and Peter Stonestreet, Barry, sold Angus heifers this week at CTLX (21st July) for 310.0c, weighing 596kg, to come back at $1847.60 per head. Congratulations!!
Angus News, 5 July 2012
"Purchasing Angus weaner steers has now become an annual ritual for Ross and Jeanette Wilson of "Cotties Run", just outside Bathurst."
Angus News, 28 February 2008
"A decision to provide Certified Australian Angus Beef (CAAB) steak at their 2007 bull sale paid dividends for Central West breeder, John Reen, and his daughter, Annie Scott."
The Land, 16 July 2015
Long term Karoo client, Mark Kamper, was pleased with the recent prices he received for Angus steers at CTLX.
Angus News, 18 August 2011
"Having another opinion when classing their cattle is just one of the tricks-of-the-trade for the Evans family."
The Land, 3 July 2014
"Angus producers in NSW are working hard to keep their breed at the forefront when it comes to marketing. The new chairperson for the Angus NSW State Committee Annie Scott said opportunities in genetic advancement, export and domestic sales and crossbreeding programs were all keeping producers happy."
Spring Angus 2010
"Chris Stonestreet, "Fernside", Blayney, chooses to sell his cattle as weaners these days, rather than growing them out to yearlings."